Ayden Marie Vargas
The slightly intimate works of a pale Boricua. Creating in: Los Angeles, New York City, et al.



Career
Ayden Marie Vargas is an American actress, dancer & petite fashion model who is half deaf, living in Los Angeles, California. She is of Puerto Rican, Mexican & German decent. Ayden has been a lacto-oval vegetarian since 1998 & is involved with numerous animal right organizations. She is also the founder of Hear The World (run).
Ayden was discovered in 2009 by a model scout in Orange County, California who was casting for America's Next Top Model, Cycle 13 – "The Short Season". Although she made it to the "top 30", she dropped out after deciding not to pursue reality TV in anticipation of having more career opportunities later. Motivated to continue a career in modeling, Ayden sought out agency representation. She signed with Otto Models & Talent in February 2010 and moved to Los Angeles to pursue modeling full time. In April 2011 she signed with Pinkerton Model & Talent Agency. Later that month she also signed a contract with Theatrical Agency, W.E. Management, & began her acting career.
As of April 2012 Ayden is represented by Scott Whitfield at Wünder Model Management for modeling and with Chelsea Gilson at Pinkerton Model & Talent Agency for acting. She is a union member of SAG-AFTRA.
Ayden represented the city of Brea in the Miss California, USA 2012 pageant which took place in January 2012 and was voted "fan favorite".
Hearing Loss
Ayden lost her hearing in her left ear when she was 16 due to "stress related" reasons and therefore circumstantially missed the majority of her junior year of high school to undergo medical procedures & testing after the development of several serious symptoms. In 2002 she was diagnosed with Ménière's disease & chronic vertigo. She opted to leave high school a few months later, graduating a year early.
Ayden became a Hear The World ambassador in 2011. She founded the organizations first running team "Hear The World (run)" , a group of athletes who run races all over the world to raise awareness about the importance of hearing and the consequences of hearing loss. The group supports a variety of charities across the globe. Their core focus is to educate, motivate & inspire people by providing a sense of community for athletes HOH, deaf, hearing impaired and hearing alike! According to their website, Hear The World (run) "aims to support people no matter their circumstances, capabilities or limitations and seeks to demonstrate the strength & determination of people not willing to let their circumstances limit what they do and how they live their lives." In simply a matter of months Hear The World (run) grew from a Southern California team to an international running community.
Education
At 14 Ayden enrolled in The Bridge Program, an academic privilege that allows High School students to concurrently enroll in college courses at the local Universities. By the time Ayden left high school she had enough credits to obtain an Associates Degree. She received her undergraduates degree in psychology from Cal State Fullerton while also studying the arts, emphasizing in music and dance. In 2011 she transferred to Cal State Los Angeles to complete her masters of science degree in Mammal Zoology.
Athletic Career
Ayden was a gymnast as a child before focusing her attention on soccer, volleyball & basketball. At age 14 she started dancing & rockclimbing competitively & eventually professionally which allowed her to travel all over the world. She ran track & field in high school & college as a 100m & 400m hurdler & metaled in several meets.
As a collegiate soccer player, Ayden was a starting midfielder for her Division II college team in Orange County. As a freshman in college she also rekindled her passion for gymnastics and joined her school's team. During her junior year in College she tried out for her school's Division I rowing team & fell in love with boating right away. Although she trained as a rower she coxed during racing season because of her size. Ayden teaches yoga at her rockclimbing gym in California. She is a knowledgeable camper & survivalist. She has been sponsored by Evolv Climbing & prAna for rockclimbing, Phonak for running & has modeled for several climbing, running, & yoga brands around the world.
Ayden became a PADI certified scuba diver while filming on location in Cebu, Philippines.
She is also a student in the Korean martial art, Hwa Rang Do under Grandmaster Taejoon Lee as well as an acrobat at the Cirque academy in Los Angeles.


Music & Dance Career
Ayden was influenced to play the piano at an early age, while growing up she joined her school's concert band, marching band, and wind ensemble as a percussionist and drummer. In high school her marching band gained international attention by participating in the 2000 Sydney Olympics Opening Ceremonies. She was also the drummer for her church band in Fullerton, California.
Ayden's dance career began at 14 when she started dancing with a performance swing dance and aerial stunt troupe in Orange County called 'Fly By Night' that performed and competed all over the west coast. She has choreographed and performed in several films and music videos. Currently she focuses on Hip Hop, Contemporary, West & East Coast Swing, Blues & Lindy Hop.
Miss Universe Org. & NBC|Universal
In December 2010 Ayden was approached by a recruiter for Miss USA to compete in the Miss California, USA 2012 pageant. In February 2011 she became Miss Brea and in January 2012 she competed for the Miss California, USA crown was voted "fan favorite". This was her first and only pageant. Ayden conceptualized the gown she wore during the evening gown portion of the competition. It was custom made by Seattle designer, Al Anoud-Dajani and auctioned off at the end of the competition to benefit charity.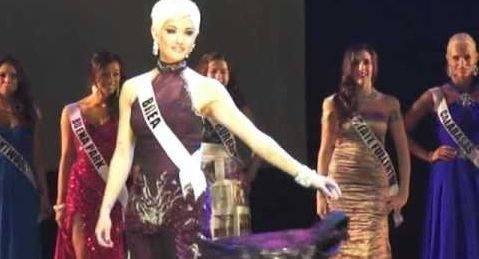 Personal Life
Ayden is the second oldest in a family of four. Her older half brother is Lights Over Paris frontman Robb Mawhinney. She has two younger sisters, Jennifer and Stefany. Ayden has a tattoo on her left wrist that have the letters "SK" - the initials of her youngest sibling, Stefany.
All nine of Ayden's tattoos are unique and designed by her typically on the same day she has her appointment. Her latest tattoo was in Barcelona, Spain in the fall of 2011 where she got the html code for "bold" with one character on each bicep.
Connect